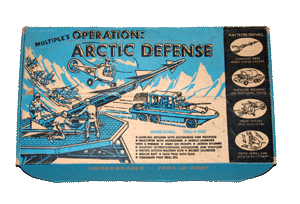 You'll also get the new product reviews, more voting on "The Greatest Playset" and much more.

Last but certainly not least, we remember our dear friend and Marx legend, Frank Rice who passed away recently. His love of, and enthusiasm for toy soldiers and playsets, combined with his interest in history was the creative guiding force behind many of our most treasured Marx playsets.

He will truly be missed.