Issue 8: Zorro, the Fox so cunning and free . . .
-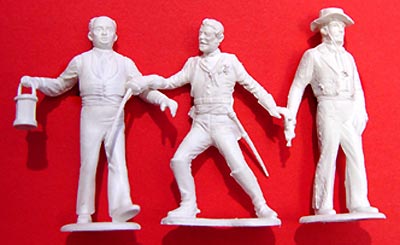 These are three of the 5 Zorro character figures in pure white soft plastic.
One of the bases is marked with a Disney copyright, the others are not.
These came direct from the injection molds at Glen Dale are among the first figures stuck.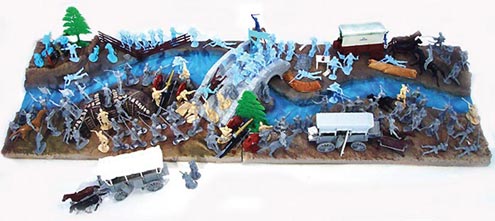 Here's something new for Marx collectors! The first riverbed section designed to
fit the Burnside Bridge, famously present at Antietam. Its part of the Antietam set
from Classic Toy Soldiers and is featured in a two page spread in PM8!